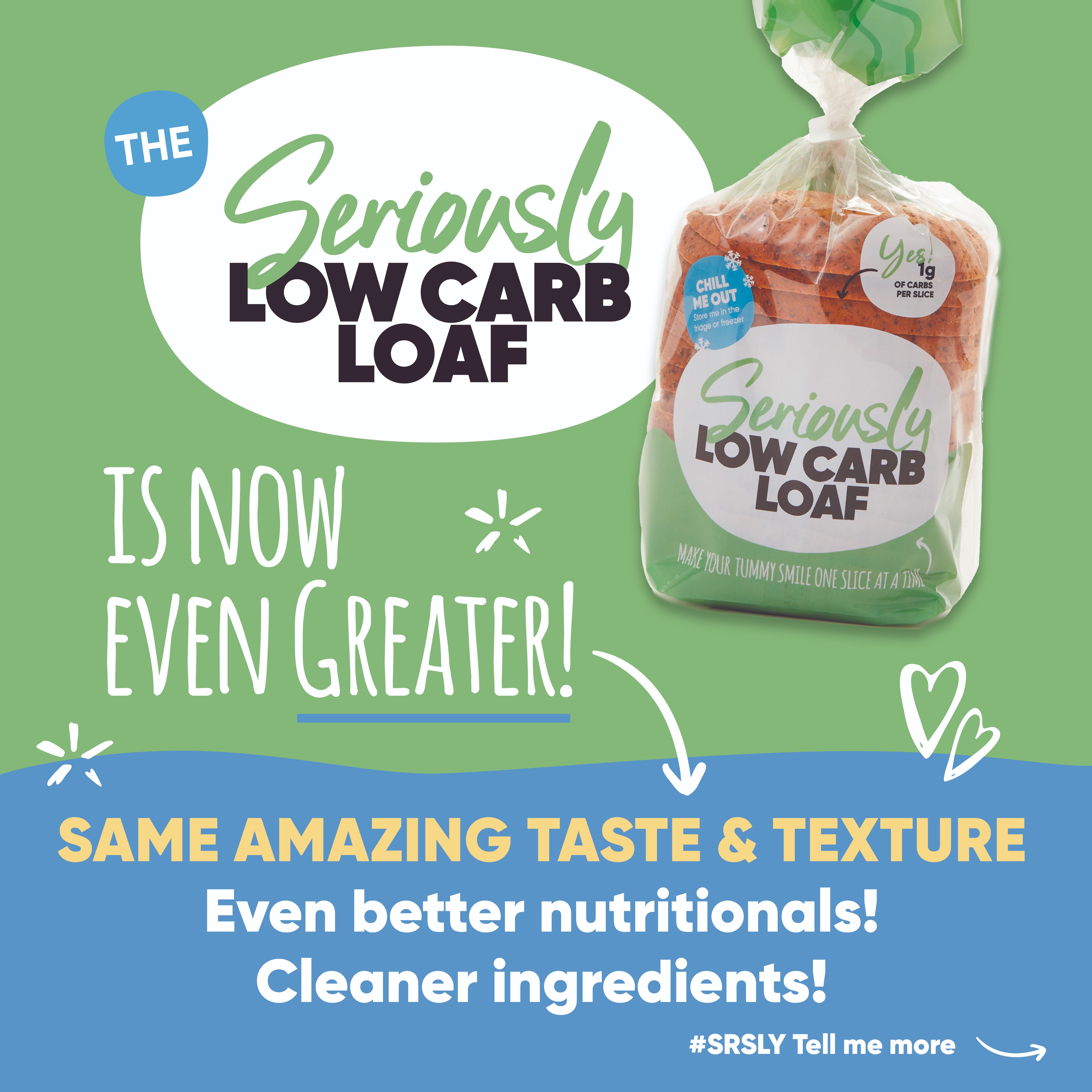 The new and improved Seriously Low Carb Loaf
We've been working super hard to improve our Seriously Low Carb Loaf over the past few months & we're pleased to now bring you The Seriously Low Carb Loaf v2.0! It will feel the same, taste the same but is a whole lot better when it comes down to the nutritionals and what ingredients we use.
Just take a look for yourself🤯
Did we hear you say no palm oil😱 and even lower carbs??? Yes you heard right, lower carbs, calories, no palm oil and thicker slices. We've listened!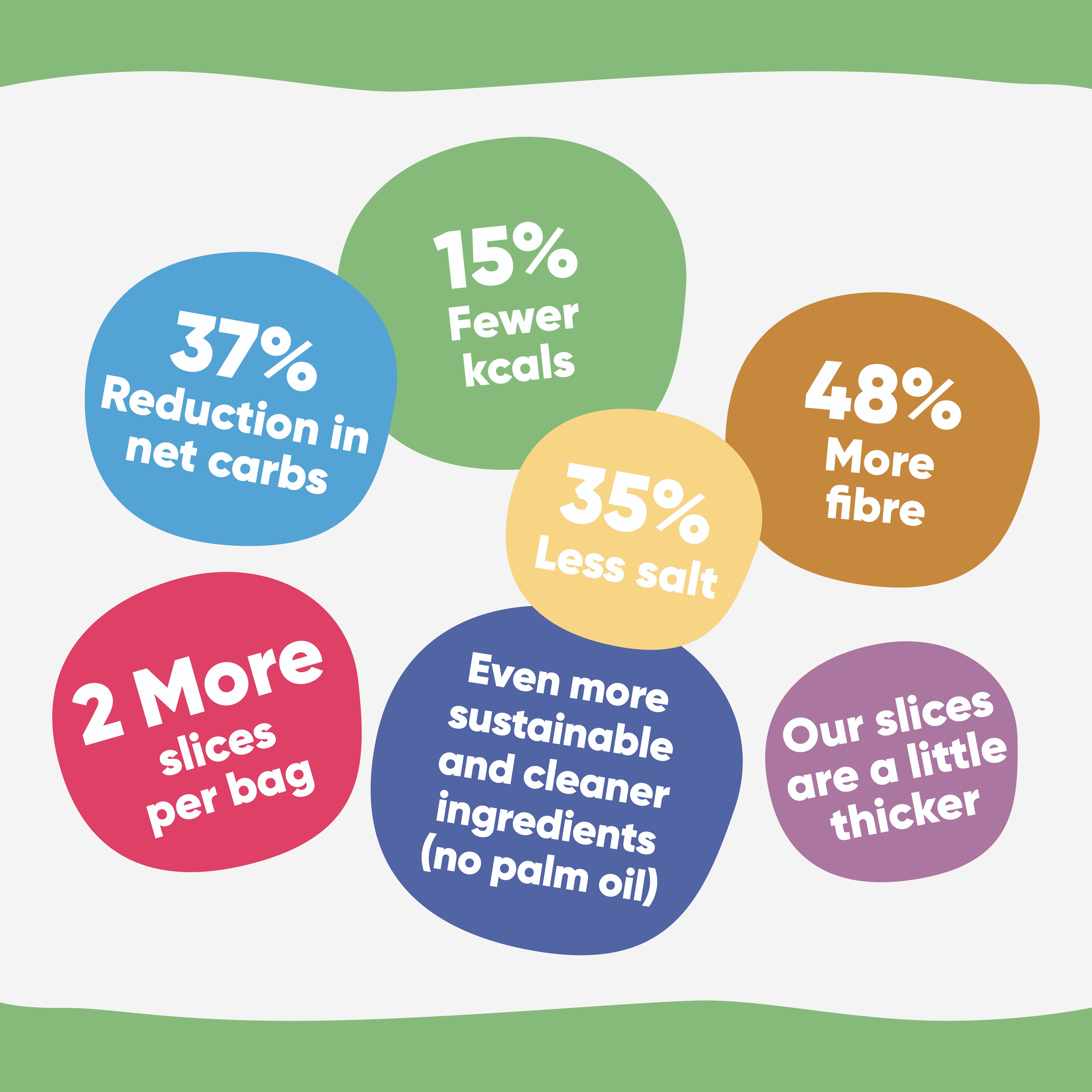 PACKAGING
You will find our new loaf in the same packaging as before, don't worry you've got the right one! As we have a few of the old bags left over please bear with us whilst we make the switch and not waste anything.
The new loaf will go in the current bag with an overriding nutritional sticker so you can still see all the awesome changes!
All our bags are Soft Recycling Network friendly 😊