Our Journey
How we got to be here & where we're going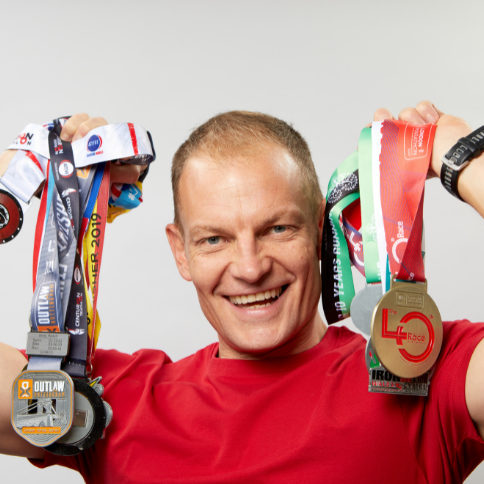 The Seriously Low Carb journey started with a simple craving. A simple craving for a healthy sandwich. Our founder, Andy, had chosen to lead a fitter, more healthy lifestyle and experimented with the keto diet. Avoiding foods such as bread, pasta and potatoes, he grew tired of the never-ending salads and just really missed the versatility of bread. But bread was just too high in carbs. Tasty, wholesome 'low carb' bread - how hard could that be to find? The search, spanning small farm shops, global supermarkets, elitist websites, and dodgy social media recipes, just found overpriced and underperforming mixes, neon powders, and gloopy frozen dough that missed the mark on taste and nutrition or satisfaction. So, his next option was to make it himself. But by now, his cravings had grown. Not just for a sandwich anymore, but a passion for real change. A healthy, freshly-baked alternative to the sporadic half-baked ideas across the internet. Wholesome food for every occasion.
And now, with our growing team of nutritionists, bakers, athletes and passionate people, we think we've done it. Not only do we enjoy our products, we believe that low carb food should be a viable and tasty option for any healthy, happy lifestyle. As we continue to grow our range beyond bread, including porridge and chocolate brownies, now we really can have our cake and eat it.
Loafie runs the London marathon
To support a charity very close to our hearts Diabetes UK, Andy ran the marathon dressed as 'Loafie' to raise awareness of such an important cause.