Product Description
Pure Cheese Crisps with Organic Onion & Thyme
Roasted onion and bold cheddar taste, complemented by faintly-floral thyme.

Pure Cheese Crisps are not just low carb, they are gourmet.
Every disc meticulously crafted from the finest ingredients to provide you with a crunch so strong it's almost sharp and a tangy taste that coats the back of your throat in savoury satisfaction.
Feel full and smile like you had a cheese toasty or lovely Sunday roast, we promise you these snacks are addictive.
Packed with protein, low in carbs, MSG-free and gluten-free, Pure Cheese Crisps are as nutritious as they are delicious.
Ingredients & Allergens
Cheddar cheese (pasteurised cow's MILK, salt, vegetarian rennet, dairy cultures) & Certified organic spices (onion, thyme).
For allergens see ingredients in bold.
Free from: colourings, preservatives, gluten, msg & gm.
How to Use & Storage
Store in a cool dry place, out of sunlight.
Nutritional Information
Per 100g
Per 32g serving
Energy

2151

516

688

165

Fat
33.6g
10.8g
of which saturates
25g
8g
Carbohydrate
6.6g
2.1g
of which sugars
0.1g
0.g
Protein
46g
15g
Salt
3.8g
1.2g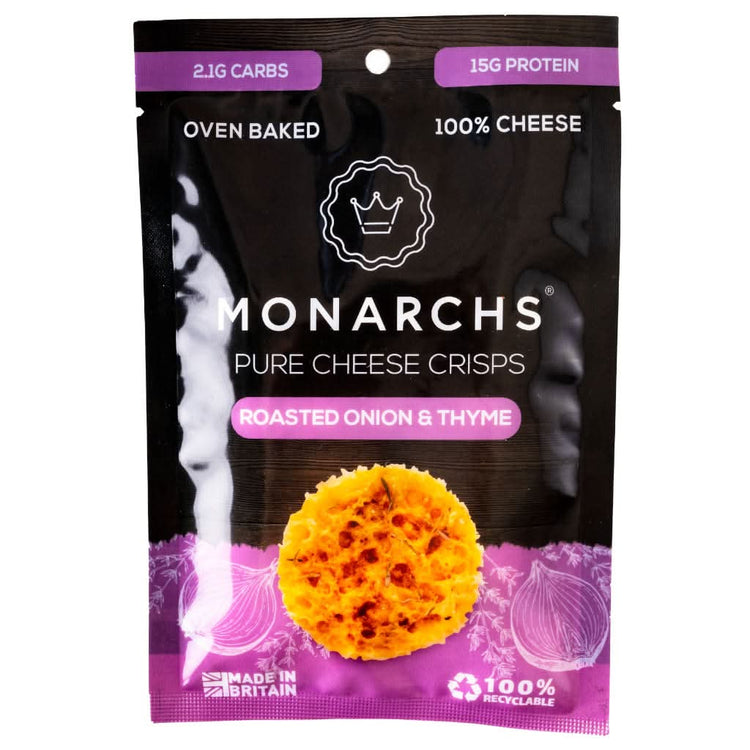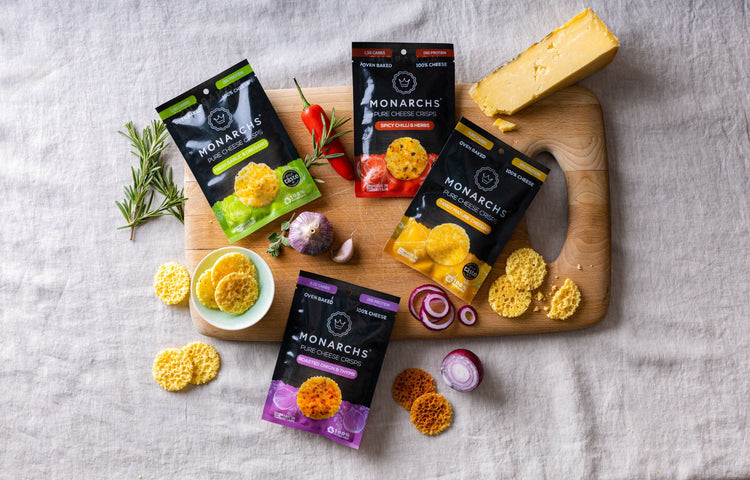 Strong flavour
Well I did like them, you certainly don't need many or want many. I can't fault their flavour ,my only criticism is the price.
Disappointed
Greasy and sickly...very hard to bite and only 6 in the packet! At £3 per pack it's 50p per crisp 😯...not worth it in my opinion. I'll stick with the bread which is lovely
Fab tasting
Only need to eat a couple of these so filling but totally enjoyable
Really Enjoyed These
There could be more in a pack as there wasn't a lot in there. And at £3 a pack there was about 8 pieces. The taste was great and I really enjoyed them.
Crisps
Absolutely loved them,I have bought loads of of low carb crisps b4 ,didn't like them,but these were so so crispy and tasty.thankyou.